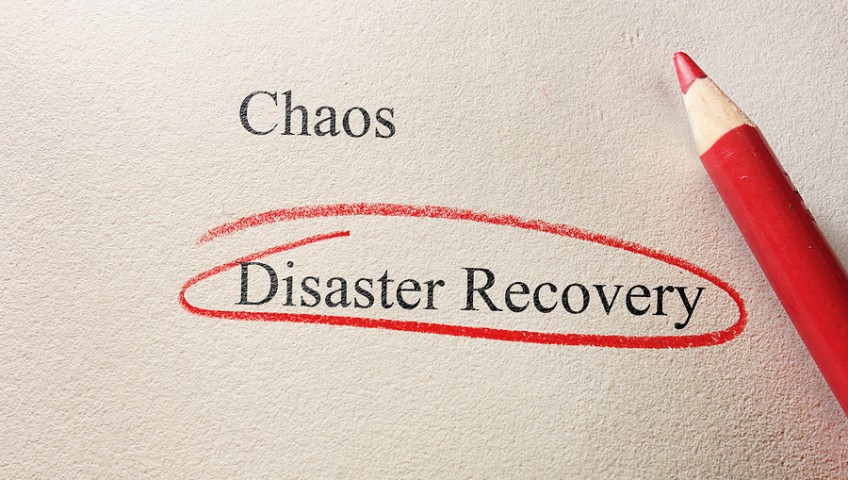 According to the Federal Emergency Management Agency (FEMA), almost 40% of small businesses never reopen after a disaster.  What about your business?
Do you have a plan to use your IT if you can't get into your office or, worse, if it's destroyed?
Cleveland is the second safest place to live in the country based on impact from natural disasters (not including blizzards).  While we won't see a hurricane here, we are likely to see the occasional severe snowstorm.  Plus, don't discount the risks from fire, flood or cyberthreats that could prevent your business from functioning.
Why Your Business Needs an IT Disaster Recovery Plan
A disaster recovery plan allows you to get your business up and running after a catastrophic event, including extreme weather or a situation that damages your hardware beyond repair.  It's more than simply having a data backup.
In Northeast Ohio, our greatest concerns for natural disasters are tornados or severe winter storms.  But what if the "disaster" is smaller, like a rainstorm that knocks power out at your office for a few days and you're locked out?  What would be expected of your employees?  How would your customers be affected?  It's important to think through these scenarios in advance.
Tips to Get Started with Your IT Disaster Recovery Plan
Know what you have on-premise. Create and maintain a current inventory of all hardware and software applications located in your office.
Know what you access from the cloud. One significant benefit of cloud applications is the ability to access your data from anywhere on any device.  This is a huge advantage if you can't gain entry into your office.
Consider redundant internet. If you can still work in your office but one provider goes down, your second internet provider could kick in.
Backup your data and schedule test restores. This is only a part of your overall planning, but it's important.  Create regular data backups and maintain complete system backups.  Conduct regularly-scheduled test restores to insure the quality of the backup and restored data.  Consider offsite backups for speed and ease of recovery.  If your only backup is at your office and your office is inaccessible, you're stuck.
Create a timetable for restoration. How long can you afford to be down?  You'll need to restore hardware, applications and data in time to meet the needs of your overall business recovery plan.  Include how to select and receive new hardware quickly along with who will provide the expertise to restore your network.  Your IT provider can help.
Remember that IT disaster recovery planning is not "set it and forget it." Review and update your plan at least once a year.
If you have a plan, make sure you review it annually.  If you don't have a plan, now is the time to get started.  If you never need to implement it, all the better.
Learn more about IT disaster recovery planning from Ready.gov.
If you'd like to know more about how CRU Solutions can help with business IT services, contact us.