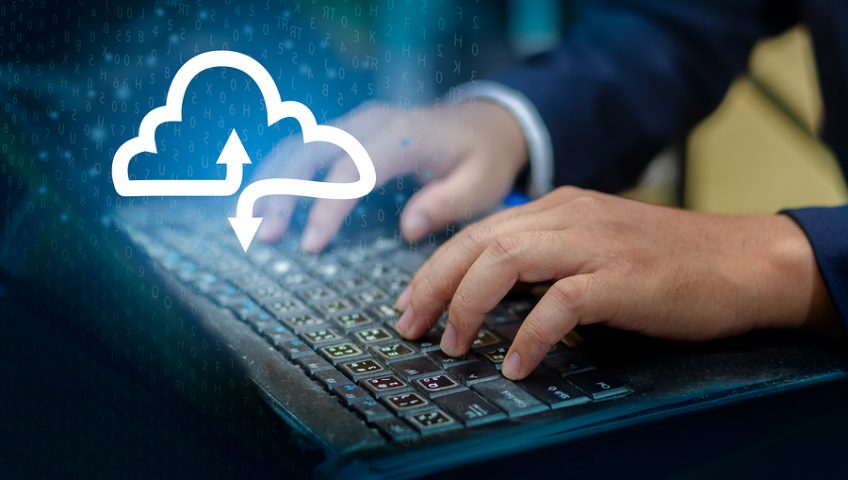 You're using the cloud right now to read this blog post.  Essentially, being "in the cloud" means you store and access data over the internet.  The cloud isn't magical – it's composed of online managed data centers.  A host of cloud computing options present new opportunities for your business.  
Cloud computing services are ideal for storage and backup, email, file sync and share, marketing and social media, and line-of-business applications. These can include accounting software, Enterprise Resource Planning (ERP), Customer Relationship Management (CRM), Professional Services Applications (PSA), or Electronic Health Records (EHR).
Using cloud computing, you have access to your data anytime, anywhere, on any device.  Plus, regular updates and improved security may even keep your data safer.
Cloud Computing Options
There are three primary cloud computing options: public, private and hybrid.  While the definitions can become a little murky, here's how these options compare.
Public Cloud Computing 
The public cloud is defined as computing services offered by third-party providers over the public Internet, making them available to anyone who wants to use or purchase them. They may be free or sold on-demand, so you pay only per usage for the CPU cycles, storage, or bandwidth you consume.  In a public cloud, you rely on someone else to manage the infrastructure and you share resources with other organizations.
For example, if you use Office 365, you're using a public cloud operated by Microsoft .  In this case, Microsoft develops and manages both the software and the data centers that house it.  All updates and security decisions are Microsoft's responsibility. This model allows you to benefit from the service without the hassle of maintaining the infrastructure.
Similarly, when you log on to Amazon, you're using Amazon Web Services (AWS).  This is a public cloud managed by Amazon.  AWS hosts everything from web applications to game development and data processing.  AWS hosts platforms and apps for organizations of all sizes. This flexibility allows for a more custom approach to meet your business needs.
Private Cloud Computing
 A private cloud is an IT infrastructure, ideally located in a data center, that's dedicated to your organization.  You may own or lease the hardware, but it's dedicated to your company only.  You access your private cloud over the internet and your IT provider manages all updates and security.
With a private cloud, you don't share resources with anyone else, and you control the changes to your network.   This way, you don't have the responsibility of servers located in your office.
Hybrid Cloud Systems
Hybrid cloud computing can represent the best of several worlds.  Used by many small businesses, a hybrid system either allows companies to use both private and public cloud services, or on-premise services alongside a cloud system.  Modeled to customer need, hybrid networks are considered very effective and can enhance convenience and security simultaneously.
Businesses typically like hybrid cloud computing because of its flexibility.  Depending on your needs, you may decide you want some capability in an onsite server, some services in a private cloud collocated in a local data center, while still benefiting from other applications in the public cloud.
Benefits of Cloud Computing
Whether you are considering a public, private, or hybrid cloud computing options, there are many advantages that apply to any user.  Here are several key benefits of cloud computing:
Access to resources 24/7 anywhere in the world
Consistently updated software for improved features and security
Fewer worries about onsite hardware
Flexible costs catered to a business's needs
Scalable storage capacities
Therefore, if your business has not yet jumped onto the virtual train known as cloud computing, consider it.  With the variety of cloud computing options, there is sure to be one that suits your needs. Your IT provider can help.
If you'd like to know more about how CRU Solutions can help keep your business safer, contact us.