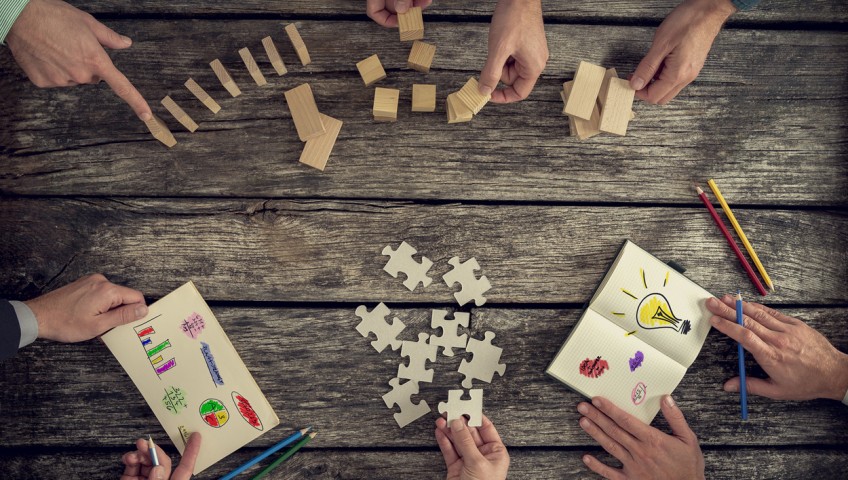 Could the IT in your firm run more smoothly?  Maybe it's frustrating to get simple things done because your machines are slow.  Maybe you've heard about new technology, but you're not sure if it's right for you.  A solid IT strategy can help.
Here's how to create a successful IT strategy for your business services firm.
Are you a Super Geek, Semi-Geek or Anti-Geek?
To start, what's your overall opinion about the role of IT in your firm?  Opinions about IT are no different than those you may have about the skills required for your staff and which services to offer.
How you think about IT will determine what you'll want to change and how.  Consider which one of these IT mindsets fits you:
Super Geeks view IT as strategic and believe that the end result of efficiency is critical even if it means short-term disruption to the business.  Usually the Super Geek is the owner or a partner.
You want the newest smartphones, the fastest PCs, and the most sophisticated server architectures.  You replace equipment on a regular schedule to avoid unplanned downtime and keep everything humming.
Semi-Geeks don't want the risk of being the first with new technology, but believe that keeping up with technology is strategic to their business success.
PCs and servers last a little bit longer for the Semi-Geek.  Smartphones are generally newer, though it's unlikely that a Semi-Geek would break a contract to get the latest and greatest device.
Anti-Geeks see IT as a cost to the business that doesn't really have a strategic impact.  This approach is uncommon in business services firms.
An Anti-Geek can live with smartphones that are a few versions old, hardware that is often more than 5 years old, and software that is no longer updated or supported.  When it's time to purchase new hardware, the choice is often to buy refurbished computers, because they're less expensive.
What's Going On in Your Firm?
In addition to your own opinion, factors outside your control can influence your IT strategy.  Sometimes, one factor alone is big enough.  Other times, it takes the perfect storm of numerous events.
As a best practice, keep these 10 factors in mind as you're developing your IT strategy:
Inside Factors
Budgets – Always a factor for everyone.
Firm Growing or Shrinking – Where do you see your firm 6 months from now? 2 years?
Culture – Is all the work done at the office during business hours?  Are staff expected to be available to work evenings and weekends from home?
New Service Offerings – These often require specialized IT, particularly in software.
Data and Device Policies – Who owns what?  If an employee has business contacts on a personal cell phone, can he keep those if he leaves?  Who's responsible for repair or replacement if a company laptop is damaged by a pet at home?
 Outside Factors
Vendors Discontinuing Products – For example, when Microsoft discontinued support for Windows XP, it forced many firms to update (whether they wanted to or not).
Regulation Compliance – Government regulation and industry compliance initiatives change frequently.
IT Company Drops You – Particularly a risk for smaller firms if your IT provider becomes part of a larger company that only wants larger clients.
IT Company's Services Diminish – This can happen when "your guy" leaves the IT company, they shift their product focus, your firm grows, or any number of other reasons.
IT Provider Goes Out of Business – Make sure you have a plan to retrieve passwords, domain names, and other information that belongs to you.
Planning and Implementation
Here's how your mindset about IT coupled with other factors that affect your IT strategy come together to help you plan and implement the changes you need.
Create a Plan
Get professional IT advice, and make sure it's thorough.  Develop a specific budget and clear objectives for what the technology should accomplish and how the new project will be implemented by your staff.
If you work with a managed IT services provider, planning should be included as part of your service at no additional charge.  If you don't use managed IT services, it's worth the fee to make sure you get knowledgeable advice up front.
Follow the Plan
This seems obvious, but it doesn't always happen.  Taking shortcuts to save money in the short-term can often cost more money in the end.
Include Your People
Even with strong leadership and clear objectives, we humans can be very resistant to change.  If your plan involves implementing new software or some other new process, make sure your staff understands the benefits of the new technology (which may not be immediately obvious in the early days of a roll-out), and has bought in to the change.
If there's dissent, try to determine if the concerns are reasonable or if they represent hesitation about implementing a new process or procedure.  If you need to make adjustments, make them.
Evaluate
Evaluate your IT as you go.  If you've implemented new technology, is it having the impact you expected?  If not, what can you do differently in the future?
Since technology changes so rapidly, evaluation needs to be an ongoing process to make sure you're using your IT to the best benefit of your firm.
If your business services firm needs help managing IT, contact CRU Solutions.