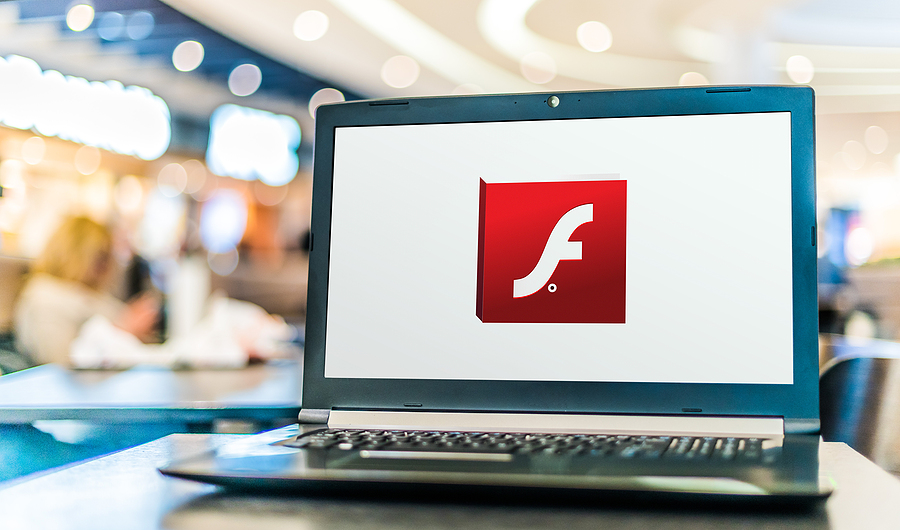 Farewell, Flash.  Adobe will stop distributing and updating Flash Player after December 31, 2020. Here's what you need to know.
Background
Adobe made this end-of-life announcement in July, 2017 in collaboration with several of their technology partners including Apple, Facebook, Google, Microsoft, and Mozilla.
The decision was made because other open standards have matured and serve as viable alternatives for Flash content.  Since the major browser vendors are integrating these better, more secure options into their browsers, they are deprecating most other outside plug-ins.
How Removing Adobe Flash Player May Affect You
Adobe will continue issuing regular Flash security patches, maintain OS and browser compatibility, and add features and capabilities as determined by Adobe through the end of 2020.
However, effective January 1, 2021, Adobe will be removing Flash Player download pages from its site and Flash-based content will be blocked from running in the app. There will be no more security updates for the app.
In addition, Microsoft is ending support for Adobe Flash Player on Microsoft Edge and Internet Explorer 11 at the end of 2020.  Chrome will also remove it completely by the end of the year.
If you find Flash Player available for download on a third-party website, know that it is not authorized.  Don't download it since it may be a source of malware and viruses.
Keep your network current with security updates and make plans to stop using the once-beloved but now outdated Flash.  It will soon enter the annals of computer history, and we wish it a fond farewell.
CRU Solutions can help you be safer online every day. To learn more, contact us.