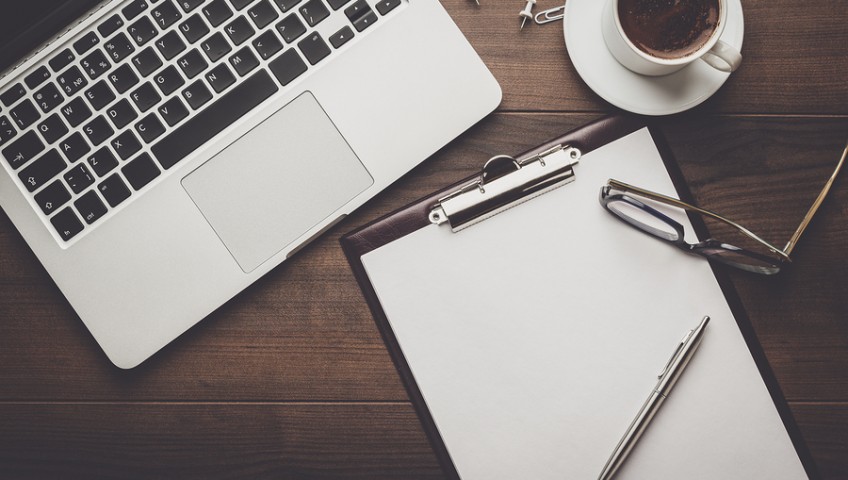 Why spend time on IT planning?  Without a plan, it's amazing how many things can fall through the cracks.  Surviving on "duct tape and baling wire" can work in the short-term, but over time you'll likely end up with a technology mess. 
For example, if your computer is slow, you might think the remedy is to buy a new one.  But what if it's the internet that's slow and not the computer?  What if the internet guy says it's your computers and your computer guy says it's the internet?  And you just want it to work?
This is where IT planning comes in.  A solid plan will provide an IT roadmap, including budget estimates.  You'll know when to consider replacing computers and when to evaluate your internet.  A plan helps you stay current and keep your staff happier.
A plan helps ensure data security, too.  If you've let your systems go for a while, you're likely at risk for some type of cyber breach.  While you may not be able to turn everything around overnight, the right plan will help you move in the right direction toward your longer-range goal.
An IT plan doesn't have to take days to complete or fill a 3-ring binder.  It can be short, sweet, and effective.
If you work with a managed IT services provider, IT planning should be included at no additional charge.  Otherwise, it's worth the fee to make sure you get knowledgeable advice up front.
Evaluate Your Current IT Environment
Gather key information, including an asset inventory and a network diagram.  From there, review what's working for you and what isn't.  Consider what you could move to the cloud and what's best kept onsite.  Review your asset inventory to determine which hardware needs to be refreshed and when.  (Best practice is to replace workstations every three years, and other hardware as recommended by your IT services firm.)  
Think About How Your IT Needs Might Change
Take advantage of what you already know is coming, like anticipated growth, and plan accordingly.  Share your ideas with your IT provider, who can update you on the latest technology trends.
Think about:
New Products or Service Offerings – These might require specialized IT, particularly in software.
Cloud-Based Services – Remember that cloud services require robust bandwidth, so consider how you might need to update your internet connection.
Company Growing or Shrinking – Where do you see your company 6 months from now? 2 years? Is a merger or acquisition in your future?  Are you moving?  On the IT side, make sure your licensing and network is sized correctly for the change.
Budgets – Always a factor.
Create the Plan and Implementation Timetable
Use the expertise of your IT firm to advise you.  With knowledge of your business goals, they can develop the start of a plan, including budget options.  Have clear objectives for what the technology should accomplish and how the new project will be implemented by your staff.
Your plan may go through several revisions as you work through the details.  Be as specific as possible to detail what technology is to be implemented, the training required, and set expectations for the degree of disruption that may occur.
Follow the Plan
This seems obvious, but it doesn't always happen.  Taking shortcuts to save money in the short-term can often cost more money in the end.
Include Your People
Even with strong leadership and clear objectives, we humans can be very resistant to change.  If your plan involves implementing new software or some other new process, make sure your staff understands the benefits of the new technology (which may not be immediately obvious in the early days of a roll-out), and has bought in to the change.
If there's dissent, try to determine if the concerns are reasonable or if they represent hesitation about implementing a new process or procedure.  From there, make adjustments.
Evaluate
Evaluate your IT as you go.  If you've implemented new technology, is it having the impact you expected?  If not, what can you do differently in the future?
Since technology changes so rapidly, evaluation needs to be an ongoing process to make sure you're using your IT to the best benefit of your firm.
Contact us to learn more about how CRU Solutions can help with your IT planning.