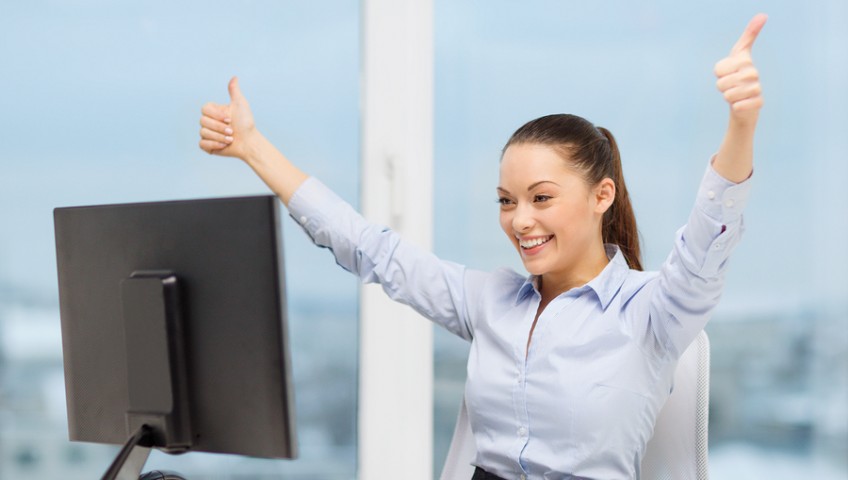 If you're considering outsourcing your IT, there's probably someone in the office who handles technology issues even though it isn't their "real" job.  (Or, maybe that person is you.)  Here's how a decision to outsource your business IT could be a game-changer for staff satisfaction, productivity, and data security.
Saves Time and Stress
Let's start there.  Handling IT issues can be time-consuming and stressful.  Relaying the problem to a professional instead of spending hours fixing it yourself allows you to spend time on what's most important for your business instead of IT problems.
Quicker Fixes
What's obvious to a trained technician may not be obvious to the rest of us.  Often, a question can be answered quickly on the phone or by a quick remote session on the user's machine.  Managed IT services providers have invested in the technology infrastructure and skilled staff to make fast client response routine.
IT Becomes Strategic
When you outsource your business IT to a managed services provider, they'll come to understand your business goals and will work with you to develop an IT plan that's the right fit.  From there, IT can become a strategic element of your business rather than just an expense.
Benefit from Current Technology
Managed IT services providers keep up with the latest technology tools and will help you decide what's best for your business.  As a result, your IT will remain current and secure.
Expert and Available Staff
You'll work with a group of highly-trained technicians who bring a depth and breadth of expertise that you won't find in only one person.  Plus, you don't have to worry about vacation coverage or unexpected absences.
Predictable Budgeting
With managed IT services, you'll pay a fixed monthly fee you can count on, so you'll avoid unexpected hits to the budget.
Security is a Priority
The staggering number of risks to your network everyday makes security a top concern.  In addition to ensuring that basic security is in place and being regularly updated, an outsourced IT provider can recommend additional options to help keep your data as safe as possible.  Security requires constant attention, and a decision to outsource your business IT can make that happen.
If you're considering outsourcing your business IT, contact CRU Solutions.