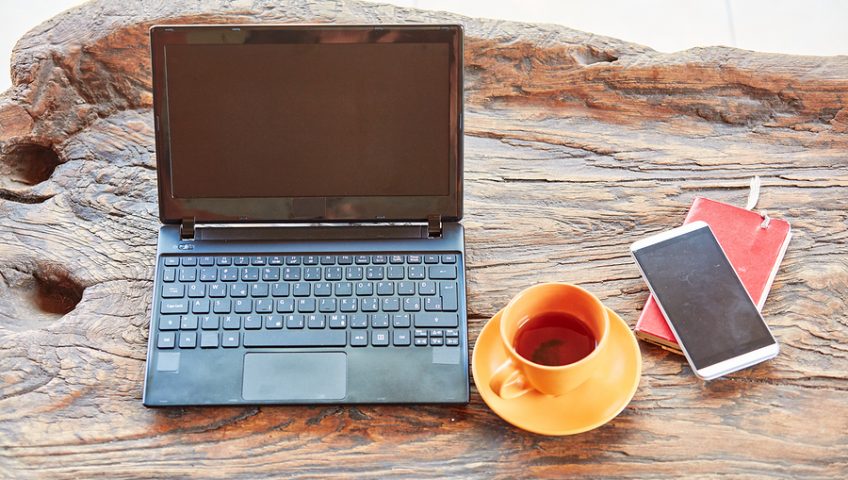 Summer is upon us.  That time of year packed with activities – graduations, reunions, neighborhood cookouts, weekend getaways, and of course, family vacations. 
Email and Vacation
In our very connected world, although we may leave the office behind for a week (or two) while on vacation, we still may want to sneak a glance at office email or hop on social media while we're gone.  We don't want to miss out on anything.  (Just don't post those vacation pics until you get home).
Whether through a laptop or phone, let's take a look at the question – should you use free Wi-Fi at the airport or hotel to check your email or other sensitive information while on vacation?
Free Wi-Fi Network Issues
Airport or hotel Wi-Fi networks, although convenient and usually free, unfortunately are not secure.
The lack of real encryption leaves your device(s) open to vulnerability.  Any data you send or receive is unprotected.  So, don't log into any websites that require a password (e.g. banking or other personal information), any sensitive work-related documents, and even social media profiles.
Remember, that innocent-looking person sitting across from you at the airport gate may be smart enough to spy on you and your online activities on an open network without your knowledge.
What Are My Options?
If you must check in to your office while you're away, there are some simple and relatively inexpensive alternatives to free wi-fi available to keep you and your data protected.  Consider creating a hotspot on your phone or using a VPN.  Just taking a few extra steps will help you avoid any potential problems that could ruin your vacation.
As always, be careful of any suspicious-looking emails.  Cybercriminals don't take vacations.
Or, consider a vacation spot where there's no internet at all!
If you would like to know more about how CRU Solutions can help your business, contact us.