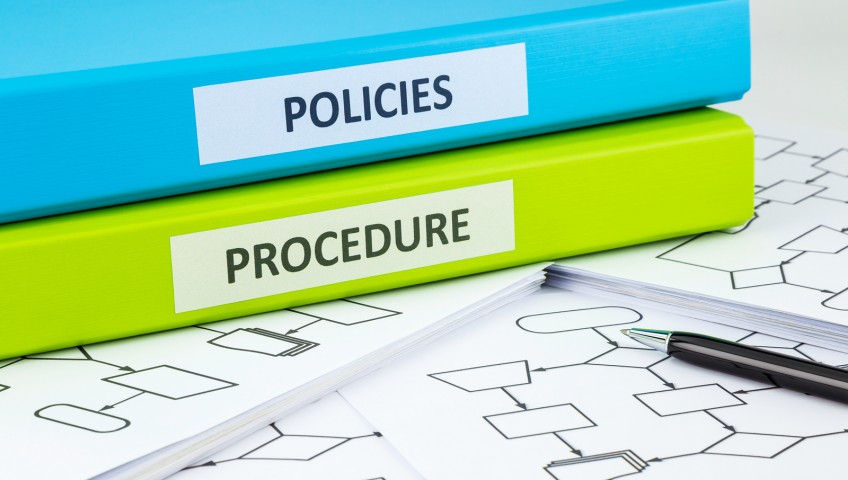 Every day, people use poor judgement and create IT security risks simply by opening emails.  Here's why you should develop smart email policies to protect your business. 
Sometimes the effects of an errant email click are minimal.  You might feel slightly embarrassed if you write something carelessly, hit "send", and later regret it.
Or, that errant click could result in a data breach with substantial public embarrassment for your entire company along with significant financial implications.  Even small businesses are at risk for data breaches that start with a random email click.
Every business has different needs.  Create smart policies that will help protect your employees and your business from unnecessary IT security risks.  Here's what to consider:
Network Security
A hacker's key entry point to your network is often through email.
Do your employees know what to look for in a suspicious email?  Do they know not to open attachments or click on links from unknown sources?  Or to use their company email address only to access business-related websites?  Your policies should include this information so that everyone understands how they can help protect themselves.
Privacy
Company email is just that, email for company business.
Intermingling personal and business email can create privacy questions for users and open your company up to unwanted scrutiny.  If it's your intent that company email is NOT private, make sure you state in a policy that the company has a right to retrieve and read ANY email message on the company system at any time.
Company Reputation
Emails that contain intimidating, hostile or offensive material can not only be damaging to your company reputation but can also be grounds for lawsuits.
It's important to state explicitly what types of emails are unacceptable within your organization.  This can potentially protect you from liability.
Protect Everyone
The purpose of email policies isn't to bully employees or create an environment of "big brother" watching.
It's to make sure that everyone understands what's expected of them and what they can expect when using the company email system.  Clear and reasonable policies protect everyone.
Review and Update
Finally, review your policies regularly and update them.
Make sure your staff is trained on the policies (and changes as they are enacted).  Ask employees to sign an acknowledgement form to indicate that they know and understand the policies.
If you're not sure where to begin, talk with your IT provider or HR advisor for guidance.
If you need help avoiding IT security risks in your business, contact CRU Solutions.