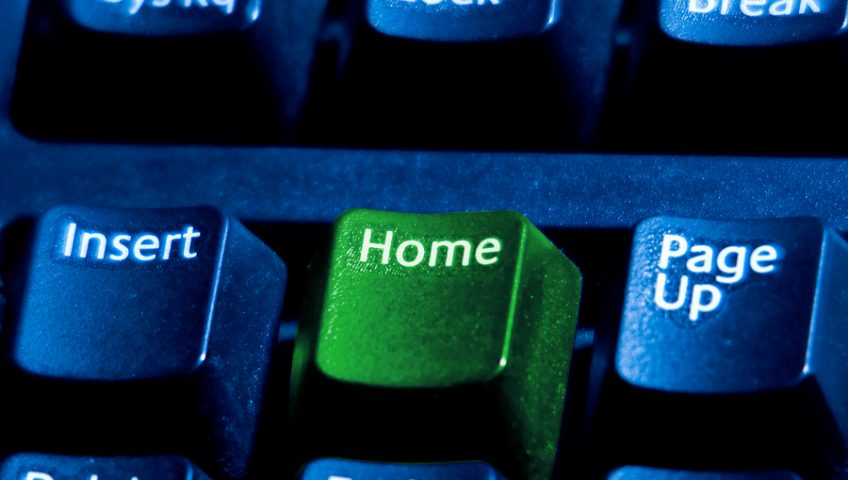 Many of us will be working differently over the coming weeks as some offices will close and more people will work from home.  Everyone's normal routines are being interrupted.  Expect cybercriminals to try and capitalize on this opportunity.
Here are a few reminders for working more safely from home:
Sign in securely using a VPN if it's available to you.
Sign out of apps you're not using.
Keep your passwords confidential.
Don't let others in your home use your work computer.
Protect the laptop itself.  Keep it out of harm's way from unintentional mayhem.
Log off entirely when you're not working.
If you are experiencing slowness at home, look at other things that may be leveraging your home internet.  With schools closed, others in your home could be streaming remote classes (or watching Netflix, etc.) Make adjustments to help with bandwidth if you can.
Use only your own wi-fi at home.  Don't attach to any open networks you might be able to see from your kitchen table or home office.  Our advice is:

If you work from home, have a connection that is not publicly accessible on the Internet.  This means at minimum it is behind a router, firewall or NAT device with updated firmware.
If you are using a wireless network, you are not connecting to a public network or a network that is Open/Unencrypted.  The wireless router/AP should also have current firmware.
If you are not sure, then use your phone as a hot spot.

Avoid public wi-fi, no matter where you are.  Use your phone as a hot spot.
As always, be especially careful when you're checking email.

Bad guys are counting on the fact that you can't just walk down the hall to confirm a request.  When in doubt, CALL the person and ask.
Look out for these coronavirus email scams:

Emails that appear to be from organizations such as the CDC (Centers for Disease Control), or the WHO (World Health Organization). Go the CDC or WHO websites directly for information.
Emails that ask for charity donations for studies, doctors, or victims that have been affected by the COVID-19 Coronavirus.
Emails that claim to have a "new" or "updated" list of coronavirus cases in your area.
Whether you're working at a home office or your kitchen table, how we work has changed, at least for now.  The option to work at home will help more people stay safe and healthy.  Do everything you can to keep your IT safer, too.
If you'd like to know more about how CRU Solutions can help keep your business safer, contact us.