Managed IT Services and Support
With managed IT services from CRU Solutions, your business IT is more secure and you can count on support from a friendly, experienced team. We've been serving small businesses, professional services firms and non-profit organizations across Northeast Ohio for almost 40 years.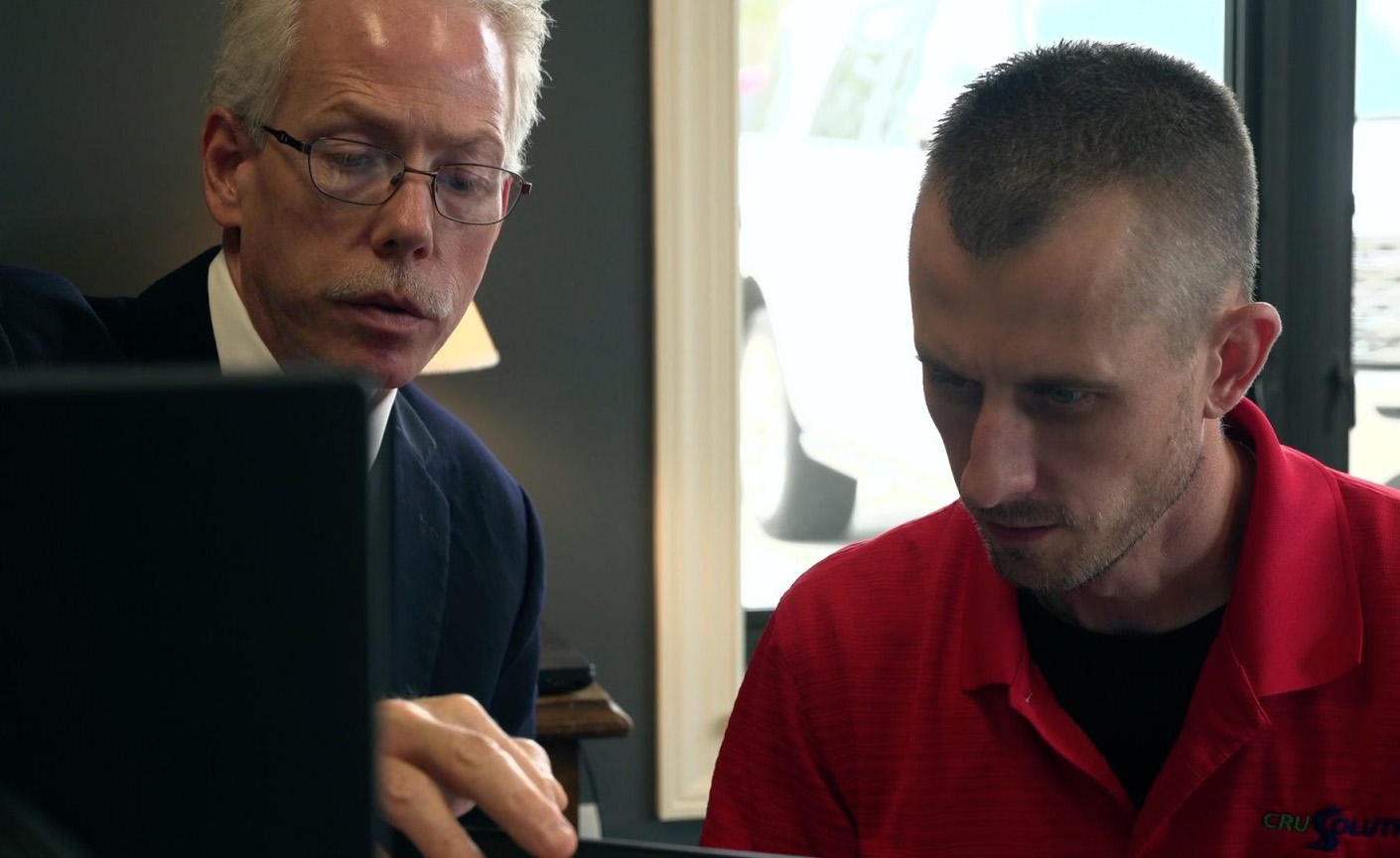 Our Solutions
CRU Solutions provides managed IT services and support that combine automated services, technician-based support, and executive consulting — all from a local, responsive team.
Reduce Cybersecurity Risks
CRU Solutions works proactively to help protect your business. Our experienced team uses a combination of technical tools and staff training to secure your network.

Resolve Day-to-Day IT Issues
When you need daily IT support, trust the CRU Solutions team to get the job done. We'll tackle your technology challenges and won't stop until they're resolved.

Plan for Changing IT Needs
Our comprehensive IT planning services support your business as it navigates changing business environments. Learn how we align technology with long-term goals.

Minimize Potential IT Surprises
CRU Solutions can help your business eliminate unpleasant technology surprises, unexpected costs, and unnecessary IT risks so you can keep moving forward.
We are better served with CRU's competent and deep bench of professionals versus going it alone with an IT department of one.

James Warren

Forging Industry Association

CRU Solutions has an amazing team, not only due to their technical skills but also their attention to customer service and professionalism.

Geri Presti

The Music Settlement

Our firms work well together in part because of our similar cultures.  Hobe and Lucas is a people-first firm and so is CRU Solutions.

Louis Loparo

Hobe & Lucas CPAs, Inc.

The YWCA is lucky to work with CRU Solutions. Their service is unbeatable and their value to our organization is unmatched.

Deborah Matese

YWCA Greater Cleveland

CRU's attention to detail sets them apart. Every one of the CRU team members I have come in contact with is excellent.

Aaron Marinelli

Magis Advisory Group
Flexible work plans are here to stay, and along with them come opportunities.  Make sure you're adapting your IT to...