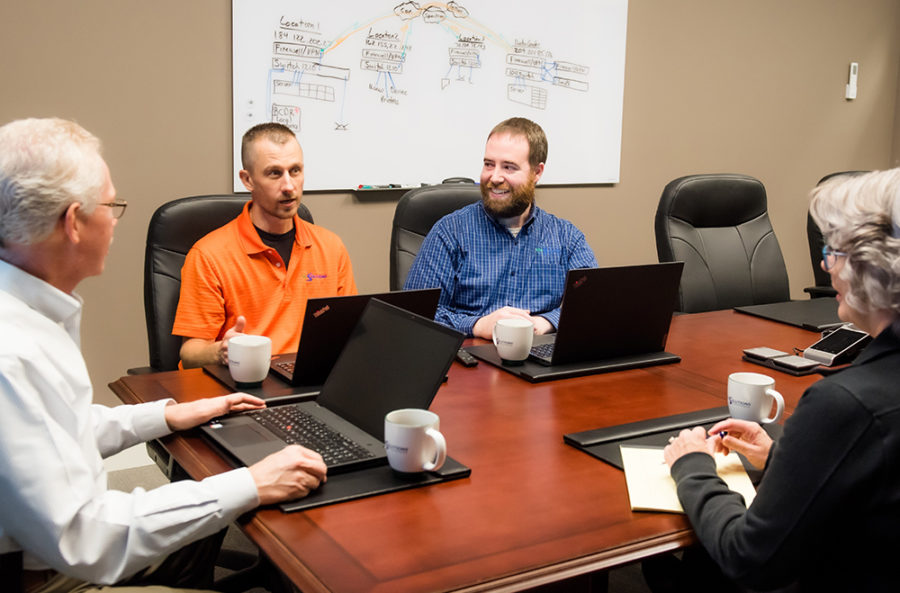 An Expert IT Team Committed to Your Success
Our History
In 1982, what is now CRU Solutions was founded by Jim Kerr as a software development company. That year, Time magazine chose the computer as its "Man of the Year." Time reasoned, "There are some occasions […] when the most significant force in a year's news is not a single individual but a process, and a widespread recognition by a whole society that this process is changing the course of all other processes." Indeed.
In 1991, we added hardware and computer repairs to provide a one-stop client solution.
By the mid-2000s, with the advent of remote monitoring and management tools, we shifted the company's business model to managed IT services.
More than 40 years later, CRU Solutions continues to thrive through the sometimes turbulent, but always fascinating, evolution of both technology and business. Jim is the President of CRU and virtual CIO for our clients. His son, Nick, is also a key member of the CRU team.
How We Work
CRU Solutions delivers secure, trusted IT services and support to businesses throughout Northeast Ohio. We work with organizations that need smart IT solutions for between 10 and 100 computer users in Microsoft Windows environments.
We seek out and develop local talent who have a gift for both technical ability and strong customer service. Together, our skills range from answering quick support calls to designing complete IT infrastructures from the ground up. We focus on effective communication in everything we do.
Almost half of our clients have been with us 10 years or longer. They count on us to interact with their employees respectfully and handle their networks like our own.
We're about options, both for technology and budgets. We'll talk through the pros and cons so your team will have the right technology, at the right time, at the right price.
Check out our FAQs to learn more about how we work.
Get Started with CRU Solutions Today
If you need an IT team that listens, offers choices, solves issues, and makes your small business a priority, contact us. We look forward to talking with you!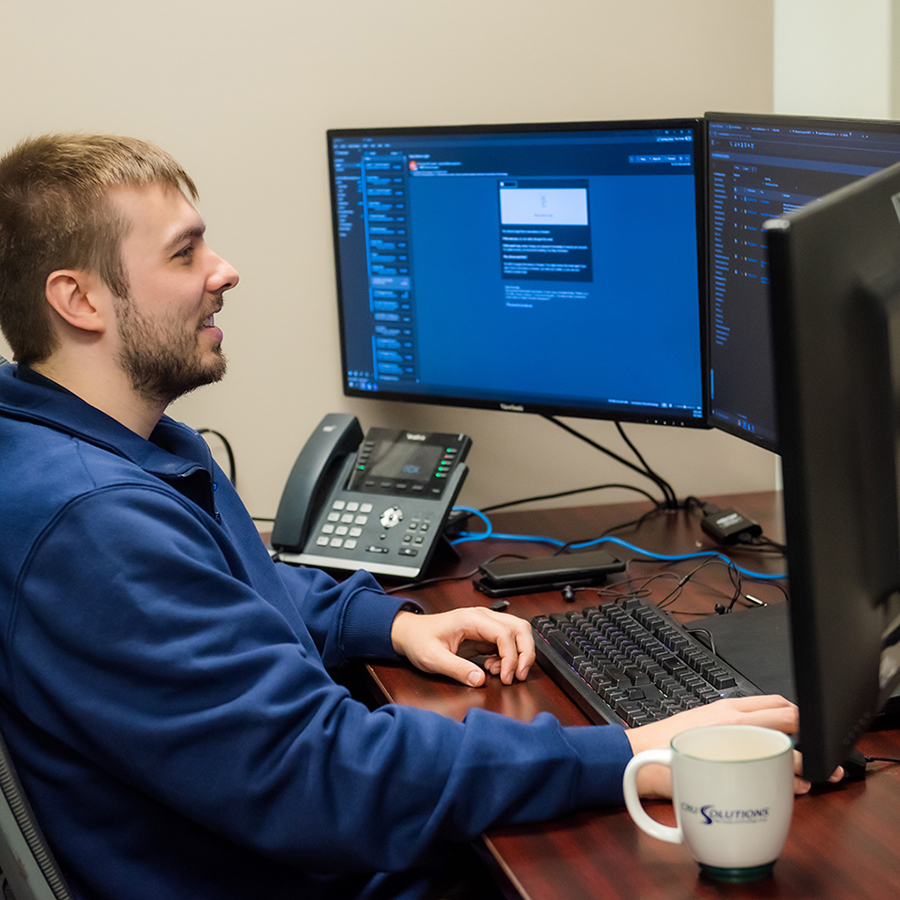 FAQs
Explore our frequently asked questions to understand how CRU Solutions works, what you can expect when working with our team, how to get started, and more.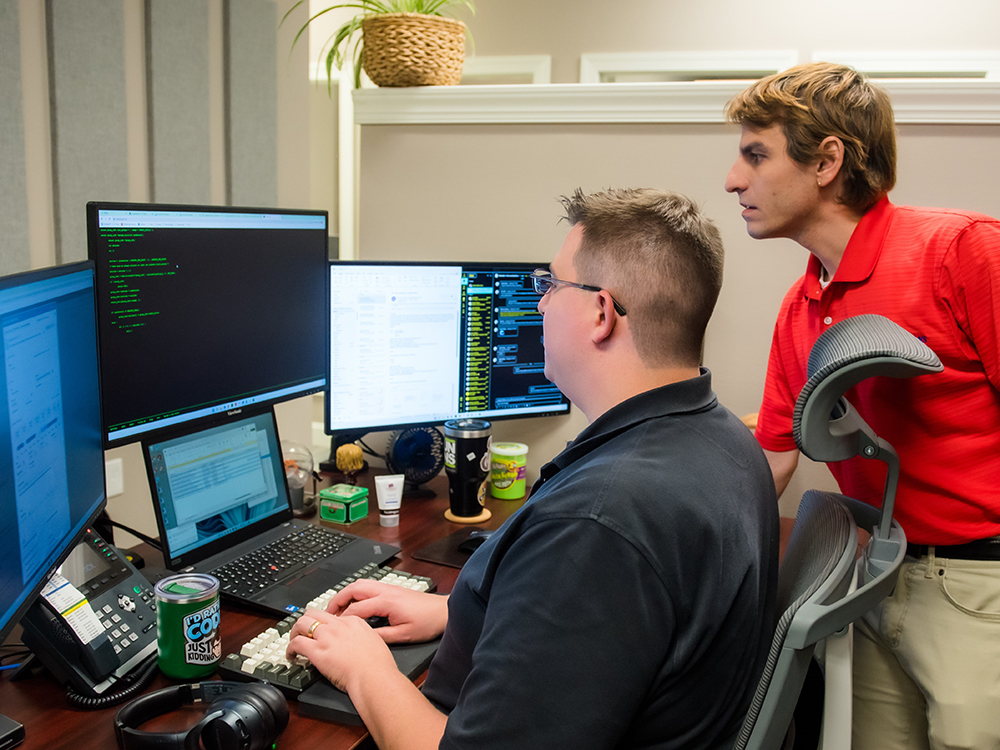 What are Managed IT Services?
What are managed IT services? Find out the answer to this essential question and learn how CRU Solutions provides expert managed IT support services here.