Managed IT Services and Support
Is your business growing? Are you concerned about cybersecurity? Maybe you just need to take IT off your ever-expanding list of responsibilities. CRU Solutions can help.
With managed IT services from CRU Solutions, your business IT can be more secure. Plus, you can count on timely support from a local, knowledgeable team. We've been serving small businesses and non-profit organizations across Northeast Ohio for more than 40 years.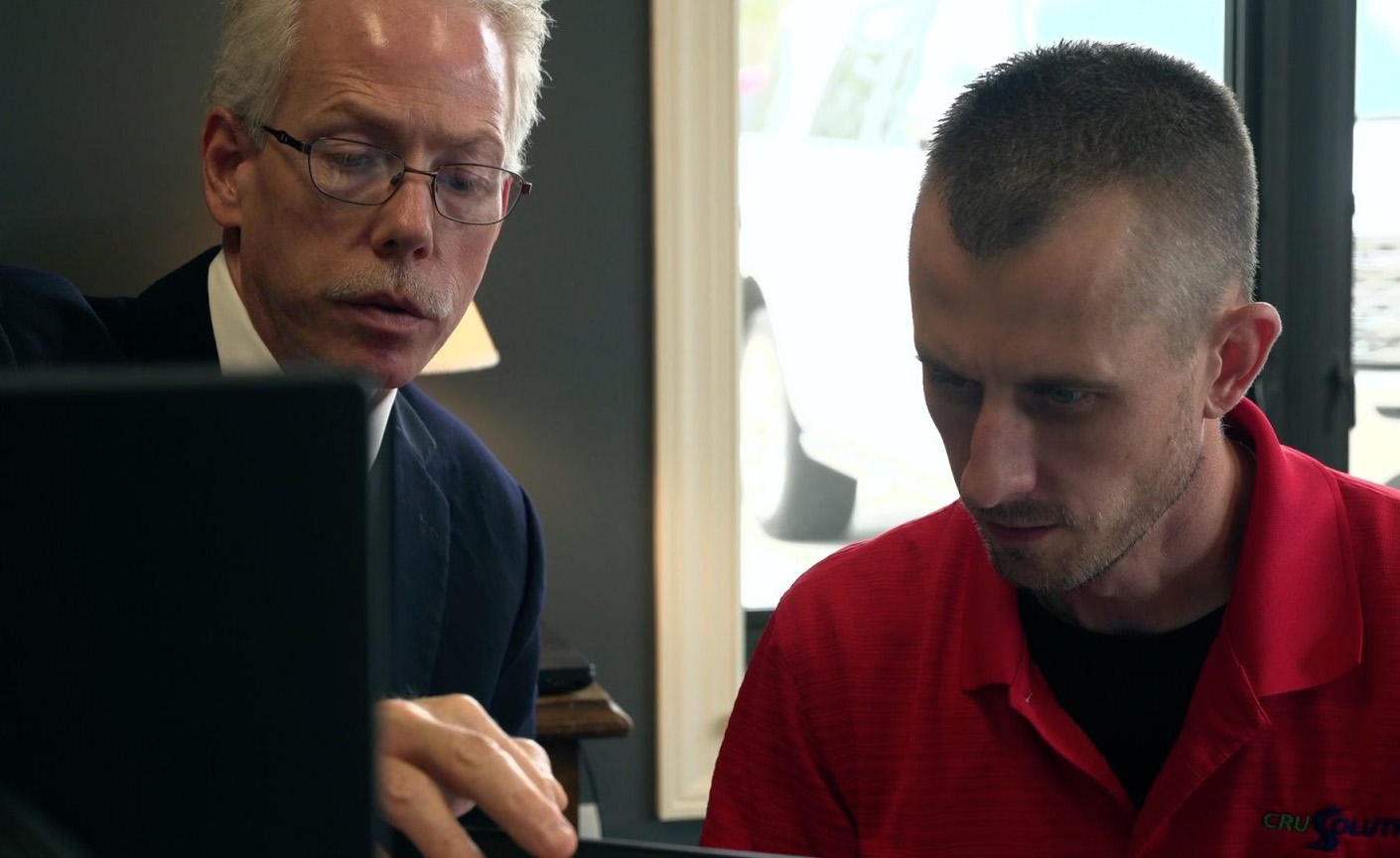 Our Solutions
CRU Solutions provides managed IT services and support that combine automated services, technician-based support, and executive consulting — all from a local, responsive team.
Reduce Cybersecurity Risks
Cybersecurity risks are unavoidable. We know first-hand how to successfully recover from attacks, and our knowledge can better protect your business against future threats.

Resolve Day-to-Day IT Issues
When you need daily IT support, trust the CRU Solutions team to get the job done. We'll tackle your technology challenges and won't stop until they're resolved.

Plan for Changing IT Needs
Our comprehensive IT planning services support your business as it navigates changing business environments. Learn how we align technology with your long-term goals.

Minimize Potential IT Surprises
CRU Solutions can help your business eliminate unpleasant technology surprises, unexpected costs, and unnecessary IT risks so you can keep moving forward.
CRU Solutions has an amazing team, not only due to their technical skills but also their attention to customer service and professionalism. They provide valuable expertise and outstanding support.

Non-profit client since 2017

CRU techs are extremely responsive and explain tech in a way a non-tech can understand. I can confidently refer CRU to business associates – a high compliment in the professional services world.

Accounting Firm Client since 1996

We trust CRU to solve our issues and help us meet compliance goals. They come onsite whenever we need them, but it's a tremendous time-saver that they complete most support remotely.

Healthcare Client since 2005

CRU understands the needs of our multi-location business. They help with technology planning and budgeting, and respond quickly to our requests.

Manufacturing Client since 2001

We are better served with CRU's competent and deep bench of professionals versus going it alone with an IT department of one.

Trade Association Client since 2011

CRU understands our business and offers us technology choices. We also work well together because of our similar cultures.  We're a people first firm and so is CRU.

Accounting Firm Client since 2008

Our shared values include communicating with people respectfully and doing all you can to help. CRU's service is unbeatable and their value to our organization is unmatched.

Non-Profit Client since 2003

My aspiration for our firm is to provide the same "total package" that CRU delivers – the highest level of expertise as well as the thoughtfulness to go above and beyond for the client.

Financial Services Client since 2020
Your IT planning and budgeting process has importance beyond the numbers and spreadsheets. The technology you use and how you...