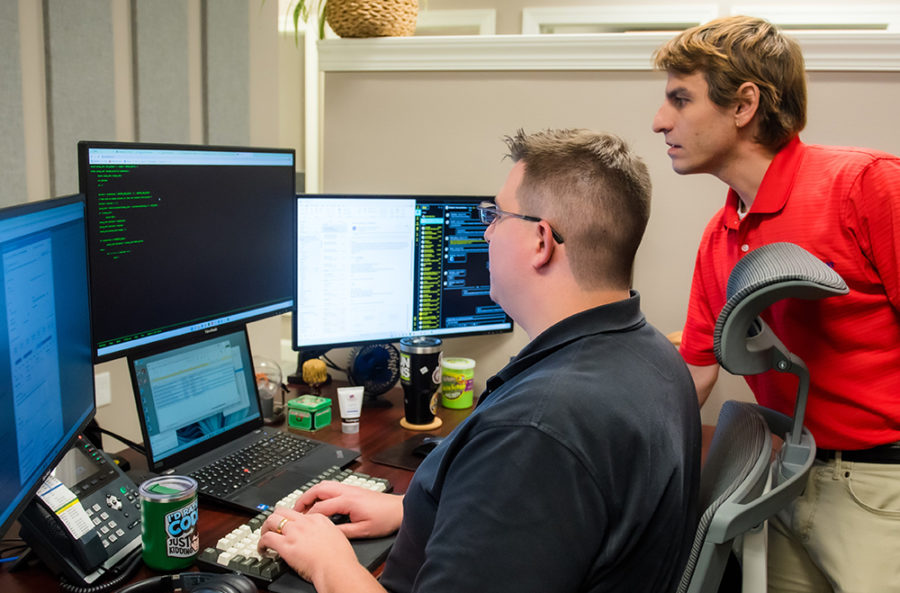 CONSIDERING MANAGED IT SERVICES FOR YOUR BUSINESS?
LET EXPERTS HANDLE YOUR IT ISSUES
What are managed IT services and why do so many companies use them? Managed service providers (MSPs) like CRU Solutions provide comprehensive monitoring, preventive maintenance, strategic planning, issue resolution, and activity reports for your IT systems.
Managed IT gives you access to top IT professionals who are constantly up to date on the state of your systems and data. Don't waste time trying to bring a consultant up to speed in the event of a problem or breach. Instead, benefit from proactive services that help you avoid unexpected IT risks upfront, letting you focus more time and energy on what you love to do.
We know hiring top IT talent in-house is competitive, time-consuming, and costly. Managed IT services eliminate the challenges of IT hiring. Letting a team of dedicated, highly-trained experts proactively manage your day-to-day IT needs alleviates technology stress so your workday runs smoothly.
HOW MANAGED IT SUPPORT SERVICES WORK
Consistent Fees: A recurring monthly fee, agreed upon upfront, takes the guesswork out of your IT investment. Never worry about hidden costs, calling the support desk too often, or having to stick to a set amount of onsite support hours.
Updated Technology: You'll receive a heads up as we see new technologies and IT tools that suit your business goals. Interested in a specific new technology? We'll evaluate the pros and cons to expertly help guide your decisions.
Changing Your IT Environment: Making major IT changes has never been easier. Work with an experienced team for advice on and implementation of changes like converting email, shifting to new software, moving your office, and more.
Talking Tech: Our team will learn your network inside and out so we can proactively identify and solve potential problems that your team might not know to look for. We also work directly with tech vendors so you don't get stuck on the phone endlessly troubleshooting.
Important IT Decisions: We respect the individual expertise and business savvy of our clients. We collaborate closely with you and share our IT knowledge to help you make the right IT decisions that add value to your company.
GET SUPERIOR MANAGED IT SUPPORT TODAY
Contact our team to discuss how managed IT support services from CRU Solutions can eliminate IT obstacles to keep your business moving in the right direction.