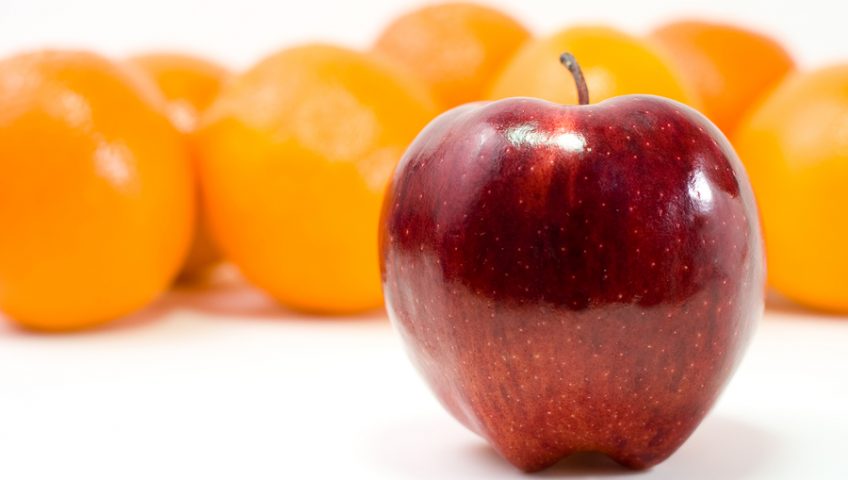 It's time to make a change and you want to choose the right IT services company.  It's a big decision.  You're entrusting a firm with access to your network along with the responsibility for securing it.  Here's how you can make the right choice.
Identify What You Want to Fix
You regularly make more than one service call for the same problem.
You're not told about options to improve your network security.
You can't reach the help desk or call backs take too long.
You're not sure what your network looks like and don't have a plan to keep it updated, so you're surprised when you need to make major upgrades.
You don't know about new technology that could protect your data, improve productivity, or save money.
When you call, no one seems familiar with your business cycle or unique needs.
If any of these sound familiar, ask your potential IT company to give examples of how they've handled similar situations.
Be Ready to Describe What's Happening in Your Organization 
How important is reliable IT to your operation?
Is all the work done at the office during business hours?  Do some people work evenings and weekends from home or on the road?
Are you changing to a new software package?  Would you like to move to cloud services?
Do you need to meet regulatory requirements?
What's the condition of your hardware?  Is any of your hardware out of support?
Where do you see your organization 6 months from now? 2 years?
What are your budget considerations?
Ask Around and Begin the Search
Just like hiring an employee, you want to find the right fit with an IT provider.  Start by asking your business associates for references and searching the web.  Make initial phone calls to find a few firms that provide the services you need.
From there, schedule a face-to-face discussion.  Whether online or in-person, this meeting is important to begin building what needs to become a successful working relationship.
Along the way, ask these questions:
What IT services do you offer?  How does that compare with other IT companies?
Will you proactively handle what my business needs, including options for the future, or do you only respond when we call you?
What is your customer service philosophy?
How many clients do you serve?
Do you have any other clients in my line of business?
What size is a typical client?
What size is your firm?
How many technicians do you employ?  Are they employees of your firm or contractors?
Are your techs locally-based or at a distant call center?
How long have you been in business?
How are your fees structured (monthly flat fee, by the hour, by the phone call, etc.)?  What's included?
What's your contract term?
How do you ensure a smooth transition from my previous IT provider?
If you have specific concerns about your IT, such as backup or security, include those in your discussion.
Review Proposals 
Since IT is largely "invisible", a proposal will help you better understand what you're buying.  Take the time to review the proposal and ask questions.  Pay attention to the overall appearance and readability, even though that may not seem important.  The attention to detail in the proposal often translates to the attention to detail you'll receive as a client.
One challenge in comparing proposals is understanding the differences in service sets among providers.  It can really feel like you're comparing apples to oranges.  Make sure the proposal includes:
Your business goals based on the discussion in your initial meetings.
A description of included services.
A description of excluded services.  Know when you'll incur extra charges.
Your prospective IT provider should be willing to answer any questions you have, including "What do I not know enough to ask?".  If a phone call will suffice, that's great.  If you need a face-to-face meeting, ask for it.
Your IT company can help you best when they understand your plans for the business.  Knowing your goals helps your IT company seek the best technology to bring your plans to life.  Always keep an open mind when discussing options so that you can make a cost-effective choice.
Choose the Right IT Services Company for Your Business
If you find that your current IT company is creating more aggravation than results, ask for a meeting to discuss your concerns.  Be clear about where you want to see improvement, and give them the opportunity to make corrections.
Take the time to find the IT help that best suits your business.  With the right firm, you can look forward to a successful relationship with IT professionals who will make sure your IT effectively supports your goals.
When you're ready to make a change, contact CRU Solutions. We're glad to talk!