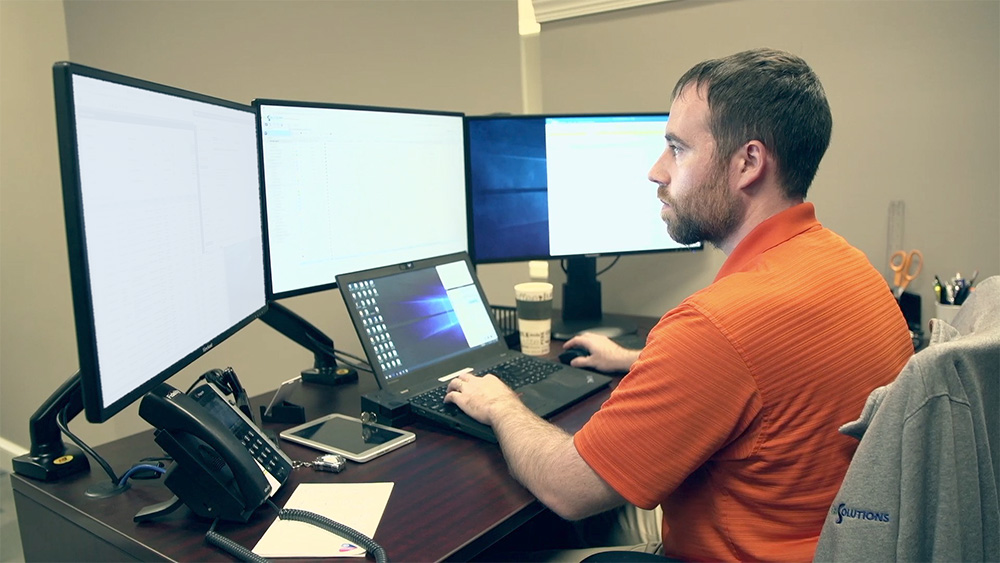 Simplify Your Technology Needs with Complete IT Solutions
Need a local, experienced IT team that understands your business? CRU Solutions is here to help. Our IT support solutions have been improving the efficiency and security of organizations across Northeast Ohio for almost 40 years.
With managed IT services from CRU Solutions, you can be certain the foundation of your business IT is solid, and ongoing support and expertise is there when you need it.
Our managed IT services offer a combination of automated service, technician-based support and executive consulting, including:
Proactive Network Monitoring and Management
Remote Help Desk and Onsite Support
Managed Security
Managed Email
IT Reporting, Strategy and Planning
Need more choices? Our optional IT solutions include:
Phones as a Service
Backup as a Service
Colocation
Simulated Phishing Testing, Cybersecurity Training and Dark Web Credential Monitoring
It's hard to know what's next, but CRU Solutions can provide the IT strategy and ongoing support you'll need to navigate the new business environment in whatever form it takes. Visit our FAQ page to learn more, or contact us for more information about managed IT services from CRU Solutions.