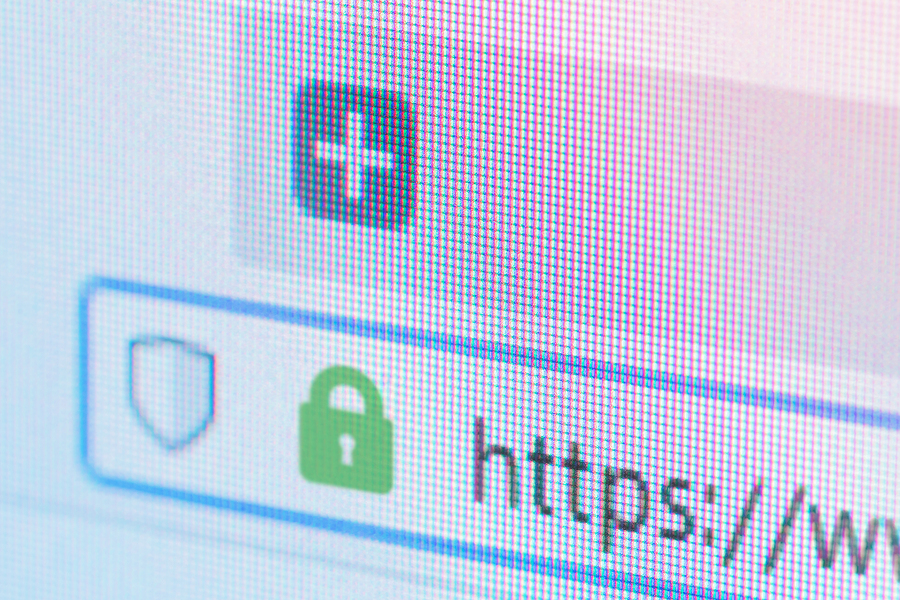 What's your favorite browser?  How you use a browser affects your online privacy.  Let's look at the information browsers and websites gather and how you can better protect your privacy online.
For example, you do a random web search for an obscure product and for days you see ads for that product everywhere online. While you can't stop this from happening entirely, there are some tools you can use in your browser to help protect your privacy (and maybe avoid annoying ads).
Types of Information Web Browsers Gather
Browsers and websites can gather all types of information about you. Everything from what pages you click on and how long you stay on a page to your username and password. It's all fair game. Most browsers use this information to "improve" your experience by making it easier to access sites you visit often. They also use it, of course, to tailor the ads you see.
When websites are compromised, your personal information can be compromised, too. That's one way information about you ends up on the Dark Web.
How is this information usually gathered? Primarily through cookies.
Website Cookies
You go to a website and a "cookie" notification message pops up. Cookies are small text files sent by the website you're visiting to the computer or device you're using. Cookies aren't necessarily all good or all bad. Most of us just click on "Yes" or "OK" and move on. But there are a few things about cookies you should know to help protect your privacy.
If you accept them, they're stored on the web browser of your device. Cookies can then track and collect data from your browser, sending that data back to the website owner. Cookies are used to personalize your internet experience, often including tailored advertising. (That's why when you do one search for a bicycle you see bicycle ads for days.)
First-party cookies are the cookies on the website you're actually viewing. On the plus side, cookies can help a site remember you which makes it easy for the site to tailor to your personal interests. This is especially useful for online shopping. For example, it can save things in your cart for a future purchase.
However, third-party cookies are another matter. Third-party cookies are sold from the first-party website to third parties. You won't know who those third parties are, but they could receive personal information such as the name of the website you visited, the pages you looked at, your location, shopping cart items, and even your account log-in information.
The cookie notification message may include how the site uses your data. The downside to not accepting cookies is that the website may not allow you access at all, and some convenience features may not work properly. So, read the notification and make the choice that's best for you.
You can easily set your preferences to prevent websites from storing cookies at all. To do that, check out these guides for Firefox, Chrome, Safari, and Edge.
Other Privacy Settings
Your privacy options don't stop with cookies. The most popular browsers have all recently recommitted themselves to improving overall user privacy. It only takes a few minutes to adjust your default privacy settings.
A few simple settings that boost privacy include:
disabling your browser's location tracking
disabling search engine autocomplete features
turning off password autofills.
Generally these options will be under a "Privacy and Security" setting that's easy to locate.
For example, if you use Google services, the Privacy Checkup function can be used to stop Google from saving your search results, YouTube histories, device information, and location check-ins. You can also decide if you want Google to tailor advertising based on your data.
Also, delete your browsing history occasionally. The less browsing information that's stored in your browser, the better.
Finally, take a look at the privacy settings in the apps you use most. Those can also be sources of personal information if they're breached.
Alternate Browsers
There are also browsers specifically designed to protect privacy, though they can be a little clunkier to use.
While there are a number of alternatives, DuckDuckGo is among the more well-known. Although its search results may not be as useful or deep as Google's, DuckDuckGo is a longtime favorite among the privacy-minded for its refusal to track user searches.
Visit Safe Sites
When browsing online, do everything you can to ensure the site you're visiting is safe and what it purports to be. This is especially true if you'll be entering personal data like payment information.
Nothing is foolproof since bad guys have access to the same security tools for fake sites that legitimate sites use. But in general, only visit HTTPS sites (https:// in the browser bar). These sites will usually show a closed padlock next to the website URL. If you're thinking about buying but there's no padlock, don't enter your payment information.
Summary of Tips to Help with Online Privacy
Visit HTTPS:\\ sites only.
Take a few minutes to adjust the security settings in the browsers you use regularly.
Use a different password for EVERY online account. Consider using a password manager to make it easier. Although in-browser password managers are more secure than in the past, you're still risking storing personal data directly within the browser itself.
Read a website's privacy and cookie policy to see what kind of information they collect before signing up. Don't accept cookies until you understand what data is collected.
If you're concerned, consider using a private browser that collects minimal data, such as DuckDuckGo.
Regularly delete browser cookies and cache.
Look at privacy settings in the apps you use most and make sure you understand what information you're sharing.
Working, playing and shopping online is convenient and gives us the flexibility we value. Knowing how your browser affects your online privacy and the types of information you share online may help save a few headaches down the road.
If you'd like to know more about how CRU Solutions can help keep your business safer, contact us.