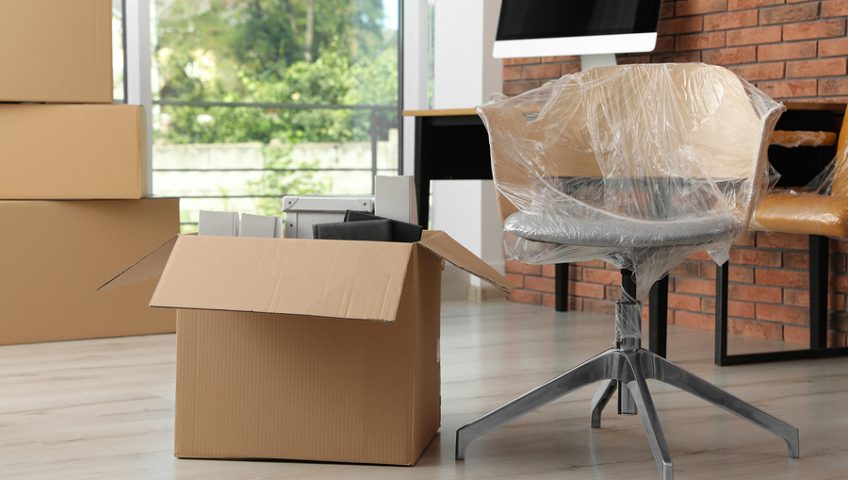 Need move your office with as little disruption as possible?  There are a myriad of details to consider.  Make sure you keep these five IT considerations for an office move at the top of your list.
Moving to a new space means re-thinking your IT set-up.  You'll want to evaluate your network, including connectivity, based on which services you'll keep onsite or move online.  This is also the perfect opportunity to safely dispose of your old equipment, including those outdated desktops taking up closet space.
As you're planning, keep these five IT considerations for an office move in mind to make your transition go smoothly:
Network Review and Updates
Take advantage of the opportunity to improve your basic infrastructure:
Review how your network (router, switches, firewall, wireless access points, etc.) is organized now and what will be required in your new office.
If you're keeping servers onsite, make sure you have a climate-controlled space for them.
Decide what you can take with you and what should be replaced.
Include possible new workstations and licensing in your plans.
Allow time for planning, selecting and receiving equipment, installation and testing.
Internet Connectivity
This is a biggie.  In Northeast Ohio, fiber installation can take 60-90 days so don't wait until the last minute.
Here's what you should consider, especially if you're considering moving to cloud applications:
Make sure you understand the Internet connectivity requirements for your cloud application(s).
Seek professional advice to make sure you choose the right connectivity option to meet those needs. There are many choices and price points, so choose carefully.
You'll also need a properly-sized firewall with current firmware to handle the connectivity bandwidth.
Cabling
The goal for cabling is simple:  the correct cabling needs to be in the correct locations.
You don't want to find that you've installed cabling that isn't robust enough to handle your office traffic or that outlets are located so that people are tripping over cords or trapped behind desk panels.
This sounds straight-forward, but advance planning will save you cost and aggravation down the road.
Technology Services Coordination
From a timing standpoint, your cabling needs to be installed before the phones and internet connectivity.  Who makes sure that the timing of each installation is coordinated so that everything is up and running when your people move in?  The right IT provider will help you with planning and coordination so that the implementation runs as smoothly and on-time as possible.
Ongoing Support
Will your new office need improved IT support when all is said and done?  If you're considering making a change to a new IT provider, do that BEFORE you begin your move planning.
If you'd like to know more about how CRU Solutions can help your office move go more smoothly, contact us.